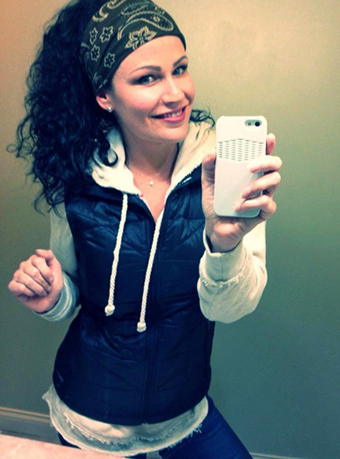 I tweeted this shot but thought I'd post it for those who don't do the Twitter thing.  Oh how I love Fall!  My Fall/Winter wardrobe wishes just never seem to end!  I just wanted to brag about the AWESOME boots pantystain just bought ME!  $400 Frye Tall Lug Boots in Black!  Aren't they Divine?!  I'm crossing My fingers they will fit well  because they are gorgeous!
$500 just now from speedy dick!  screwy louey sent a piddly $100 donation to celebrate his Bday. lol!  shitpig also dropped $100.  shitpig is pretty dull now.  he used to send so much money and do crazy stunts on cam.  Now he's poor and dried out like a worthless scab.  So boring! Then he wanted to talk about Me making him hang himself.  you pay $100 and now you want to pretend you are going to commit suicide?   you certainly are trying to get your money's worth aren't you?  umm…FUCK OFF!  Get another job you fucking WORTHLESS heap!  you are 37 years old and single.  There is NO excuse as to why you can't pay Me or earn money. you are a man with no dependents.  WORK you lazy sack of shit.  you are male..you were designed to work.  This is why you exist.   If you don't work…don't produce then you really are of NO use and should drop dead..but do it on your own time….mmmmkay?
amsterdam ham sent $500 and twinkie did $200
Spent the weekend relaxing, fishing,  hiking and watching football.  All My favorite slaveboys got candid photos of Me enjoying the outdoors and a few were gifted pics of HRC showing off prezzies from hairlip. The rest of you got jackshit — which is what the rest of you deserve.  Seriously, assholes, for those of you reading this and not contributing…FUCK OFF or get shopping!  Oh and doomed brit..don't you fucking ever call ME again until you send $400!  you said you would send something and didn't!  So I raised your rent, FUCKER!
WANT GODDESS WANTS!
Feel Free to order ME a New Ipad Air 2.  I will donate MY AirPad to a sister or niece.  Silver, 64 gb
EDDIE BAUER
Blurred Cardigan size Tall L Deep Eggplant  hairlip
Sweater Nordic size S  hairlip
Cardigan Sweater in Htr Oatmeal size S  hairlip
Luna Twist Cardigan Ivory size S  hairlip
ZAPPOS
NORTH FACE JACKET **really want!  Size L in Burnt Olive Princess fan
ETSY
Hat for HRC hairlip
BASSPRO (lol-so sexy)
Patch Elbow Hoodie size S in December Sky  hairlip!
Natural Hoodie Cardigan for HRC size S in Olive hairlip!
Flannel for HRC Sale!  size Small in Burnt Ochre hairlip!
GIFT CERTIFICATES at Ohio State Park
For staying in campgrounds, lodges and cabins.