I am SO happy!  Today I received $4,000 from lezzys'toy!  $500 penalty for the 8 days he did not keep in contact with Me!    Once again he sent envelopes in the mail full of glorious green cash!  Here's a photo of them before I opened them!   Here's a shot of MY cash all spread out.
lezzystoy: contact ME asap before you collect more penalties for not emailing in a timely manner.  The creature needs to check in with his maker because we need to discuss it's future. 🙂
Probably not the most enchanting photo of ME but I so LOVE getting that CASH in the mail! $ELFIE$!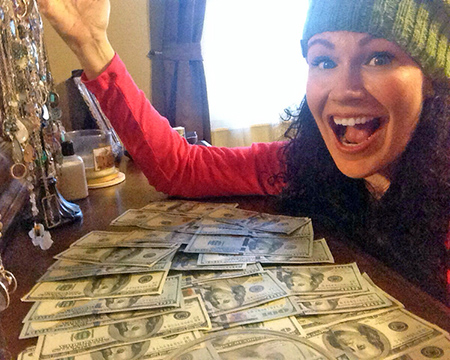 See that smile on MY face, lezzystoy!?  This is your oxygen!  your lifeline!  your soul food!   MY happiness and beaming smile are the only things you need!  your life's work is now insuring that you are making Me and My future Bride's lives as pleasant as you possibly can!   So many long to know the meaning to life.  you have found it!
$500 from MY ever-devoted tommikins.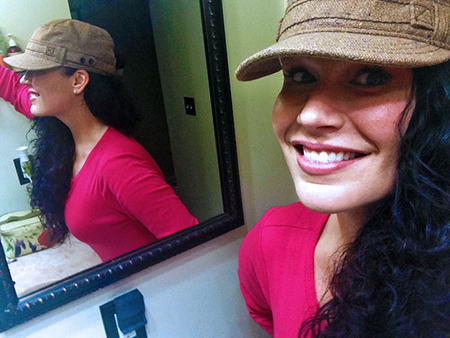 Oh and let's not forget the ever elusive mystery pig!  he sent $300 again, which I quite enjoyed!  I think he might have sent another $500 that I forgot to mention on My blog. Anyway, I found out that he DEFINITELY is a twitter follower.  I tweeted the this last week.  To My delight he quickly answered by silently sending a $200 donation within minutes of MY tweet.  LOLOLOOLOL  We laughed Our asses off!
mystery pig. Answer the next question via donation. If you read MY tweets send $200 for yes $100 for no. hahaha!

— Princess Sierra (@PrincessSierra) January 16, 2015
I tweeted this today.  Let's see if he answers!
Mystery pig. Since you are too shy to answer emails, you will have to answer questions using paypig braille. Question #1 — Princess Sierra (@PrincessSierra) January 23, 2015
Q: How much do you earn a year? Less than $ 100,000 send 100. Over 100,000 send 200. Over 200,000 send 400.

— Princess Sierra (@PrincessSierra) January 23, 2015

My fun never ends!
For My loyal minions and regular contributing slaves ONLY:  Since I never update My old BitchyBeauty members area, I will give passwords to those of you who want to peruse the old content.  Email Me  for a pw.
EDDIE BAUER
40% off Vest!  Size Tall L in Moss
For HRC size S Regular in Black
For HRC Pants size Regular Short size S in Chrome ***
Long-sleeve shirt size Tall L in Dusty Coral  ***
Flannel Top on Sale for HRC! size S in Heather Olive  ***
Clearance top!  Size Tall L in Loden and Pink  ***
Clearance Henley size Tall L in Scarlet
ETSY
Cups 2
Set 4 Dinner plates (send GC so I can give Her My customizations)