Update : I got zippy to send a $500 Amazon gift card too!  he also bought Me this Helly Hansen jacket.
Update:  Just got a surprise $500 from an old lame flame!  I can't remember the nickname I used to call him.  I'm gonna email him and ask. lol!  — (it was slave zippy!)
Wow! Been some time since I updated MY blog!!  I can't really remember everything I looted since My last entry but I'll share some of the latest.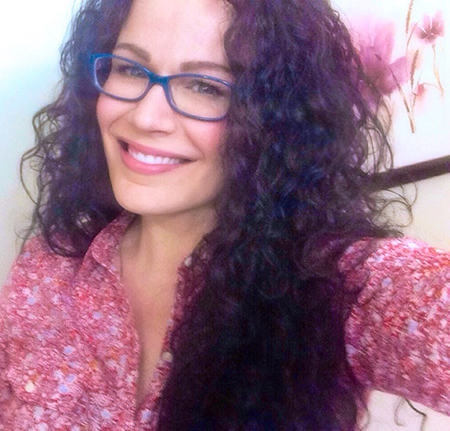 Blue Tory Burch Eyeglasses which I TOTALLY Love.  twinkie bought them along with the prescription lense as well. So I could start wearing the the minute they arrived. Yay!  Totally make MY eyes twinkle blue, twinkie.  lol
$350 from loopy for legs who was snorting coke again.  What a Fucking FREAK!  $300 from mystery pig.  he still has never contacted Me, but the cash keeps coming!
Last night $350 Amazon GC from Auntie pigsnot!   I used that gift card to buy My niece some boots and a purple Under Armour jacket. he also bought Me these Frye boots which were totally on sale! I love the lug heel!  Auntie didn't stop there!  The pantied Auntie also got 2 bottles of perfume Dior J'Adore L'Absolu and Sisley Soir de Lune which came to about $240.  It also bought $200 worth of Sephora gift cards!  Woohoo!!! Oh yeh and also ordered these Prada eyeglass frames sometime last week.
I've been on a big perfume rampage!  We decided We totally wanted to update Our perfume collection.  We wanted more sophisticated, grown up, high end perfumes.  I tossed all MY cheaper celebrity fragrances and the girly fruity, lighter stuff I wore when I was younger.  I'm ready for grown up perfumes now.   hairlip bought MY GF a $132 bottle of Chanel No 5 Eau Premier which She will wear for work.  She is totally giddy over it!   he also got Me a $120 of Thierry Mugler Alien Perfume.  LOVE it!
I've had slavey davey's prezzy dispenser's pedal to the metal for weeks!! he just can't stop himself!  So many awesome gifts!  Jimmy Choo's perfume, $200 restaurant gift cards, a $120 big bottle of Dior Pure Poison, $200 Etsy GC, $60 Netflix GC, he also got ME this $164 turquoise necklace that I totally love wearing.  he sent around $700 CASH this month including the Valentine's cash I mention further down this blog.
pantystain bought Me one of My favorite Versace perfumes.  The Eau de Parfum is being discontinued I think, so I made him buy Me a big bottle.  he also got ME a bottle of Coach Perfume.  kenneth got ME this Prada Perfume gift set and this beautiful Bvlgari Rose perfume.
We were SO spoiled for Valentine's week.  slavey davey sent $300 to help Us enjoy it and hairlip sent $400 and $200 for HRC's Valentine's dinner.  I got a slew of Valentine's donations this year.  Good boys!!  mrobot sent $200, $500 from twinkie, $200 from terrance, $200 from deerslayer, $300 from pedrobot, $100 from screwy stewy, 300 from toejamjam.  Shit!  I really can't remember all the shit I have gotten since VDay!!   I totally lose track when this much time goes by.   I have been very pleased with My stable of piggies' performance in February.
hairlip has now paid Our Verizon phone bill three months in a row and has also dutifully been sending $10 three times a day on top of everything else!  🙂
Oh and a brand new guy from Ohio named david sent $200 cash in the mail and I expect to receive cash from him every pay day!
wankalot blocked Me again.  I guess he wants ME to fuck him extra hard next time he shows Me his pathetic bi-polar ass.  Oh and I will.  Last time he promised again to turn over a new leaf.  Well that lasted a week.  Fuck that! I will NEVER show restraint fucking his wallet again!  I will always GO for the jugular!  I will GET IT all and as FAST AS I CAN!  I will BLEED him dry and leave him rotting on the side of the road!
Oh and remember lezzy's toy????  he's that guy who out of the blue started sending ME envelopes full of delicious hundred dollar bills?!!  I think he sent around $25,000 or something in just a short time.  It was GLORIOUS!  Well, he poofed too!  lezzystoys!  Get those envelopes coming again.  you are TOTALLY slacking in your responsibilities to the LESBIAN NATION!!
ATHLETA
Capris for HRC size S in Navy
Metro Slouch size Tall L in Black
HRC wants a vanilla based perfume.  Get Alien Essence Absolu for Her
EDDIE BAUER
For HRC Pants size Regular Short size 4 in Chrome  hairlip
 Fleece Jacket size TALL L in Kiwi hairlip