Update Saturday night: I just got a $500 Amazon Gift Card from Zippy!  I'm grinning ear to ear!   Yay yay yay!!  Where you go, Zippy!?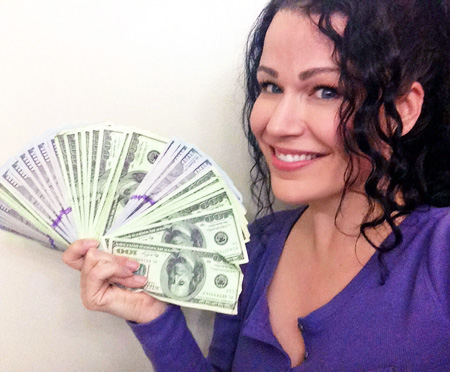 Woot Woot!! I got a SLEW of envelopes in the mailbox today! 13 envelopes crammed with $5,920 cash from lezzys'toy!   I couldn't even properly FAN MY cash for the photo because My hand was cramping trying to hold it all!  But that's $6,000 in My Holy Hand!  Here's a link of MY money spread!   ( Putting all the pics of the cash directly on MY blog was making My site load super slow.)  BEHOLD!  The envelopes before I opened them.   The cash spread of the money inside!  (One of the envelopes actually came from slavey davey and contained a Netflix Gift Card which I promptly redeemed.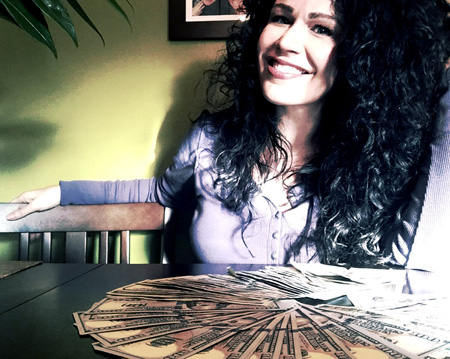 I have a few more photos of ME with todays bundle of cash..I'll be sending a few more pics to lezzystoy and texting them to MY favorite slaves.  lezzystoy you have email!
CASH CASH and MORE CASH –  saving for Our Mountain Dream Home