lezzy's toy spree started December 2014 with $1,000 DELICIOUS GREEN CASH which came in the mail in 3 different envelopes.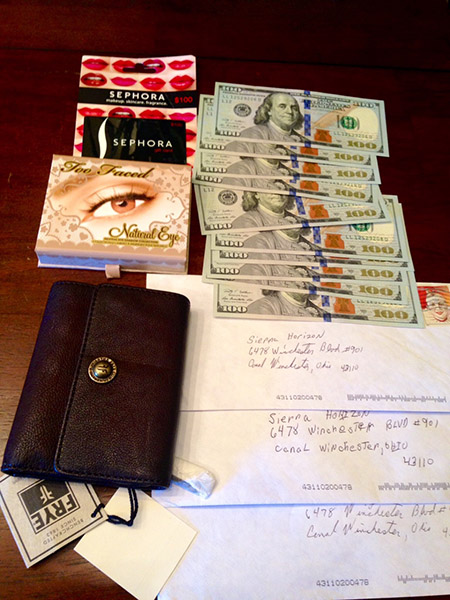 (pictured with some other prezzies)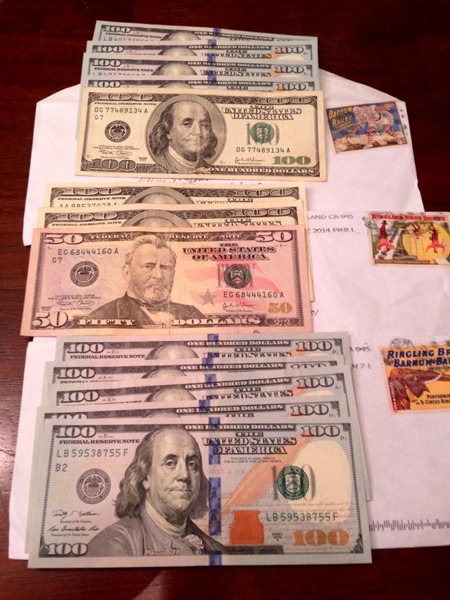 A few days later I received $1,250!
2 or 3 days after that (Dec 27) I received $4,800 in a bunch of different envelopes! YAY ME!!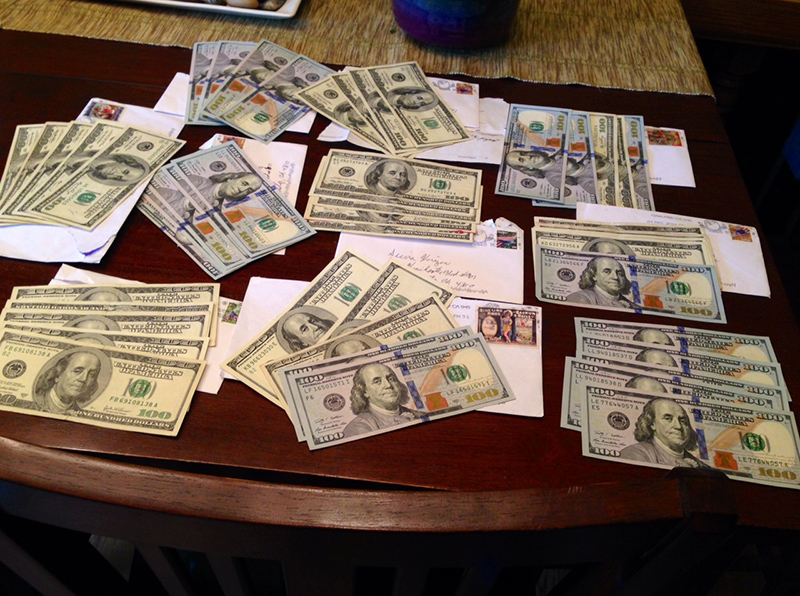 December 30 I receive 2 more envelopes =$1,000! (Also pictured is $400 Southwest gift cards from pigsnot)
Oh happy day!! The new year started with a bang! Jan 2 13 envelopes filled with $5,920!!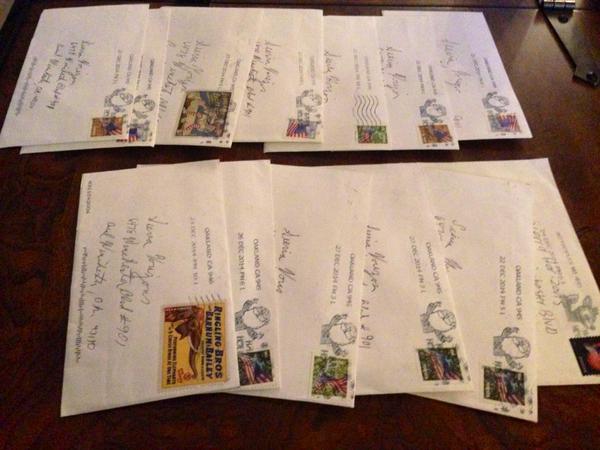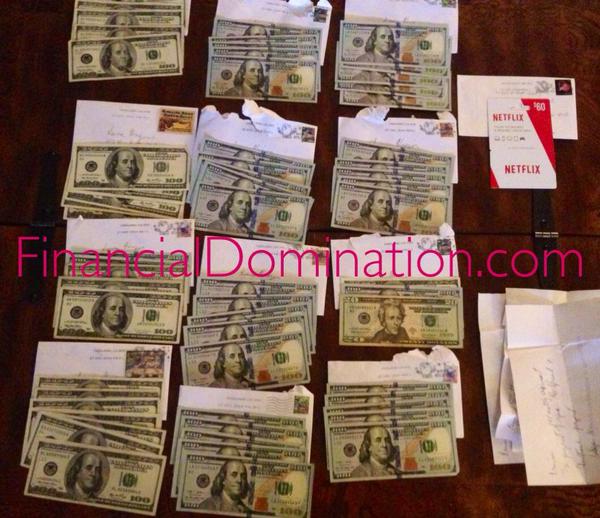 lezzy's toy was quiet for a couple weeks, but he popped back up and sent another $4,000!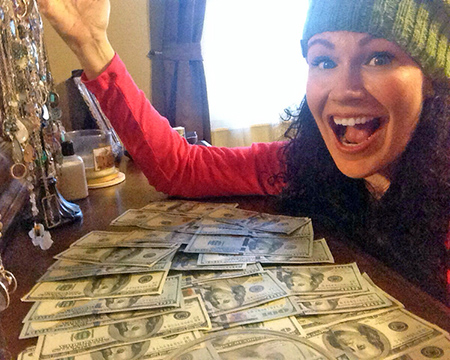 Oh MY preciousssssss….My precioussssss….isn't My preciousss beautiful!?!? LOLOL
As quickly as he appeared..lezzy'stoy disappeared. Around 18,000 (a few thousand might not be pictured) in less than 2 months than Poof! he quit answering MY emails. 🙁
But ALL FINDOM begins with PRINCESS SIERRA and all minions come back to the source of their addiction…ME. Yes…one day, lezzy's toy! 🙂