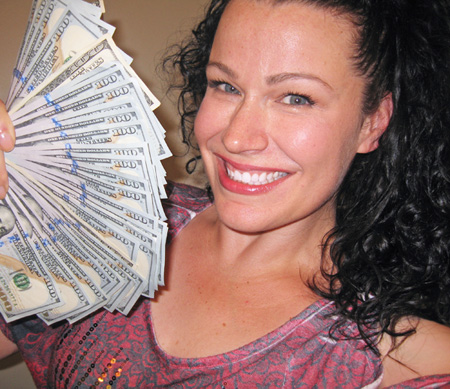 Hurray!!! It's here $5,400 from hairlip!  he overnight mailed it to Me!  Cold hard cash to cover lesbian vacations!!!  We haven't decided if we want an Olivia Alaska Cruise or a more tropical cruise.  So excited!   Doing the Happy Dance all day! I love getting bundles of actual green cash in the mail!  It just makes the experience of taking your money MORE real and tangible.  I get to play with it, smell it and count it and pose with it with HUGE smiles!!!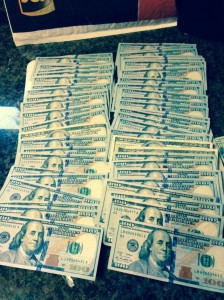 Oh and another win for Princess!  The guy who pays $500 monthly recurring charges with no contact, texted Me to say he still wanted to remain distant but would continue his monthly charges.  he also sent $1,000 apology.   🙂
Everyone should be sending Princess big bundles of cash!  Join in the fun, assholes!
doomed brit, don't contact Me until the money is ready to transfer.  I have no use for you until then.  Nobody does.  your life has no value when you aren't making yourself useful to ME.
SUMMER WISHLIST
Dreamhost  My hosting for My blog is getting more expensive.  So send Me a big hosting gift certificate.
Eddie Bauer (there is currently a sale on shorts at Eddie Bauer)
Horizon Rugged Skort size 12Tall in Black  slavey davey
Shorts for Me size 12 in Drk Smoke (get regular length since they run long)
Shorts for HRC size 4Petite in Bark
CACHE
Floral Dress  hamster butt
Black and White Dress ***  yay slavey davey!
Navy Top
ZAPPOS
Hudson Jeans in Wonderlust 31 yay slavey davey!
TITLE NINE
Run Shorts for HRC size Small Black
Run Shorts for Me size Large Black
Free Range Short size 12 in Carbon
Boulder Capri in carbon size 12
Hike Capri in latte size 4 for HRC