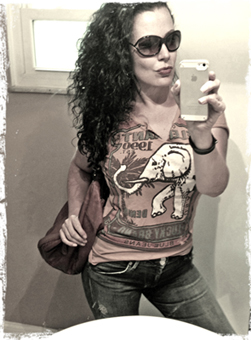 If you are reading this..you will immediately have the overwhelming urge to SHOP!
SHOP NOW!
Etsy Etsy Etsy! Bitches!
Gemstone Leather Necklace  hairlip
Sea Dangle Earrings (hairlip got Me another bright colored pair like these and I LOVE!!!) If you buy this, be sure to email ME before so I can give you a code She sent Me in the last order for %15 off!
NIKE STORE
Custom Nike Running shoes I designed them to say AMAZON on the ID get size 10.5
Nike Visor  in BLACK  I already have one of these..but I use the fuck out of it and it's getting sorta of warped.
MACYS stuff for ME (use code  if sale still running)
Lucky Split Neck Top size L  ***
Black Peasant Top size L
Crochet Sleeve Top size L
Nike Hoodie size L in Black  hairlip
Nike Vintage sweatshirt size L in Black joe blows
Nike Sports Bra XL Grey
SOFT SURROUNDINGS
Bedding get coverlet in Queen Pomegranate and 2 matching Shams
JOSS AND MAIN
LOTS of stuff I want here!  Send BIG Gift Cards
Danica Rug $128!  (you have to add your email to buy)
NATORI
On Sale Dress L
CACHE
Blue Dress